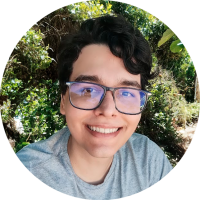 EN
Hello, I'm Lucas Ataide, a freelance illustrator. I mainly work on creating illustrations for children's literature and textbooks. I aim to transform ideas and concepts into unique, captivating images that help tell stories.
I believe that illustration is a powerful way to teach concepts visually and attractively. That's why I enjoy working on projects that allow me to explore my creativity and make reading more enjoyable and engaging for children.
If you're looking for an illustrator for your project, please feel free to contact me at lucasataideart@gmail.com. I would love to chat with you about your ideas and see how we can work together to create something amazing.
pt-BR
Olá, eu sou Lucas Ataide, ilustrador freelancer. Eu trabalho principalmente na criação de ilustrações para livros de literatura infantil e didáticos. Busco transformar ideias e conceitos em imagens únicas, cativantes e que ajudem a contar histórias.
Acredito que a ilustração é uma forma poderosa de ensinar conceitos de maneira visual e atrativa. Por isso, gosto de trabalhar em projetos que me permitem explorar minha criatividade e ajudar a tornar a leitura mais agradável e envolvente para as crianças.
Se você está procurando um ilustrador para seu projeto, por favor, sinta-se à vontade para entrar em contato comigo pelo e-mail lucasataideart@gmail.com. Adoraria conversar com você sobre suas ideias e ver como podemos trabalhar juntos para criar algo incrível.